In alignment with our vision to use business to fight poverty, we have developed two business ventures; SEED Market and SEED Coffee Co. Seed Market is an online store where one can purchase products made in Haiti. Seed Coffee Co. is our very own coffee brand sourced by farmers in Haiti and locally roasted by Vienna Coffee in Maryville, TN. Proceeds from each of these ventures are used to support Seed projects.

We partner with communities through the use of the Participatory Rural Appraisal methodology developed by the World Health Organization, we conduct interviews, facilitate focus groups, and lead community leaders in various exercises over a week-long intensive process. This methodology utilizes the knowledge and expertise of members of the community to determine individual and community needs in terms of education, health and community development to support long term economic sustainability and growth. We then partner with community leaders to evaluate needs and develop an action plan in order to accomplish our unified goals and objectives. This innovative approach focuses on empowering communities to help themselves and only implements projects that can contribute to the good of the community as a whole in a sustainable, holistic way.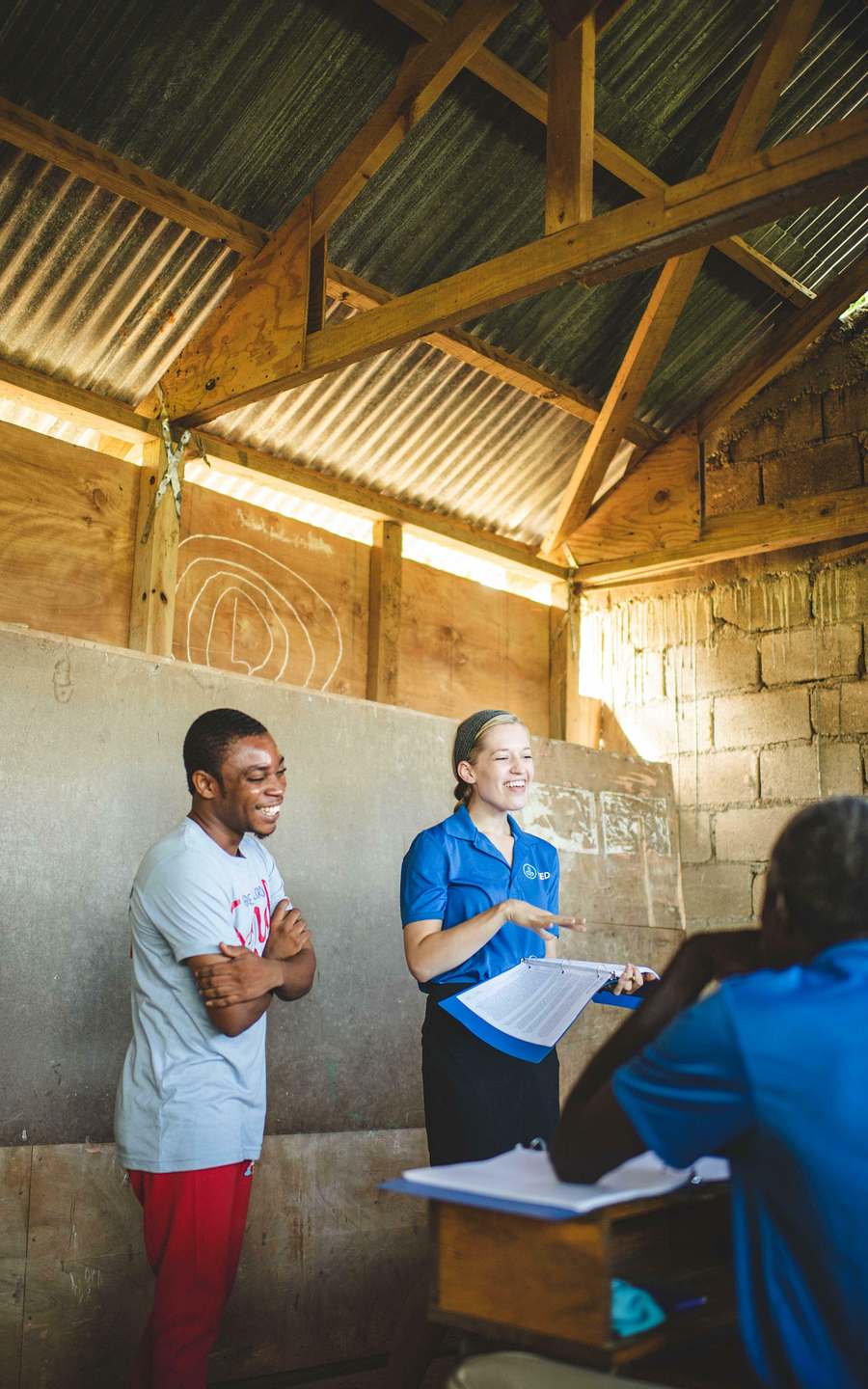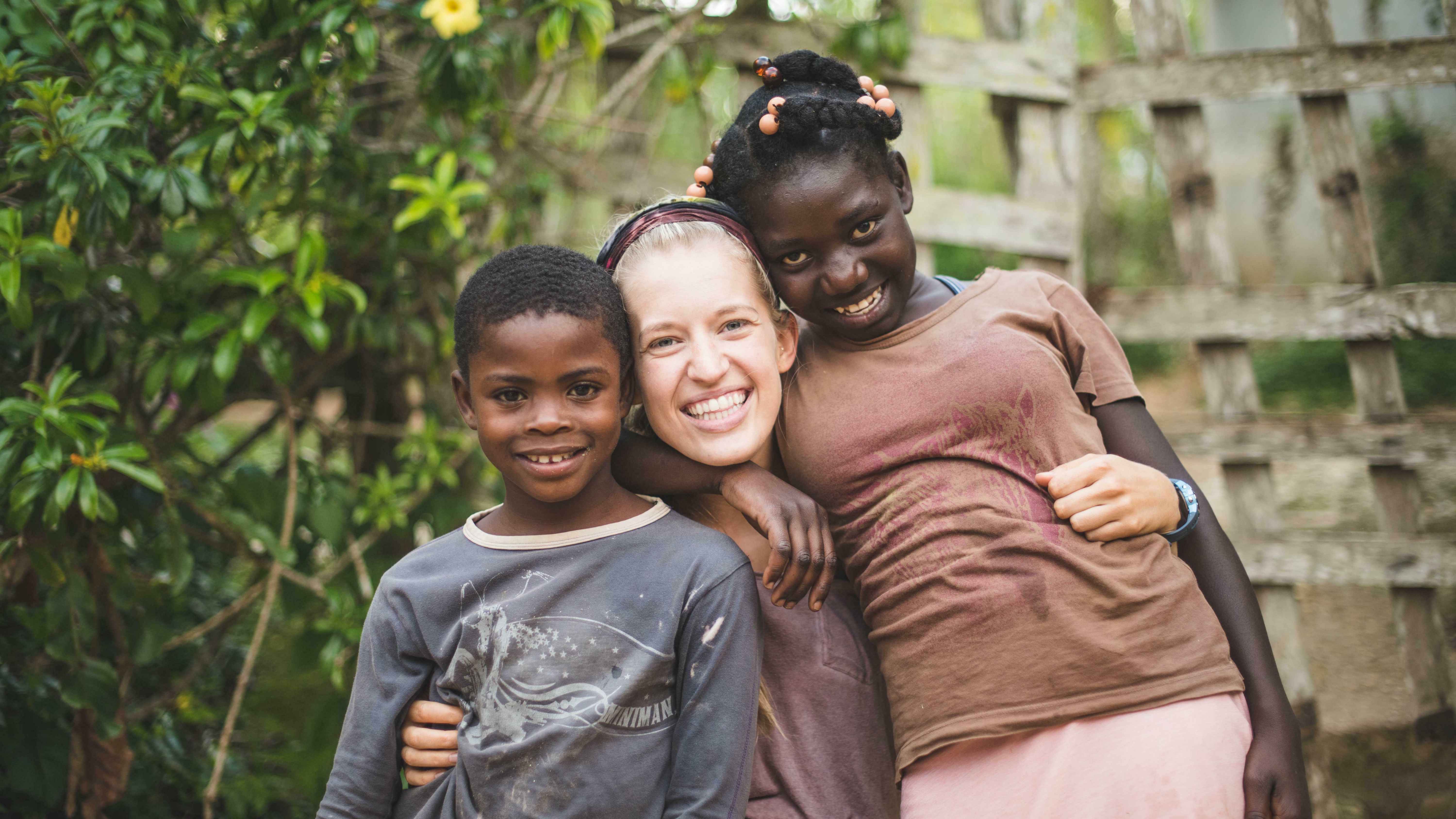 Morgan
Morgan Parker is the dreamer behind and director of SEED International, Inc. Morgan holds a bachelor's degree in business administration from Liberty University, a Masters of Business Administration and a Masters in Social Entrepreneurship from Carson-Newman University. Morgan also completed the Executive Nonprofit Management Certification at Duke University. It is her personal mission to use business as a catalyst for social and economic change in developing nations. Morgan encourages individuals and businesses in the U.S. to connect their knowledge and skills to causes they care about.
During business school, Morgan developed the model for SEED International, Inc. The goal of SEED is to promote sustainable economic empowerment and development to individuals and communities in developing nations. SEED connects these individuals and communities with opportunities for small business training, microloans, educational loans and scholarships, trade schools, professional development, and community development projects.
Through her experience in nonprofits and knowledge in business, Morgan hopes to develop programs that will equip individuals to provide for themselves and their families. She desires for governments, nonprofits, and businesses to work together to find sustainable solutions to issues in their communities. Beyond that, Morgan's personal desire is to walk alongside other students, businesspeople, and entrepreneurs and help them identify their purpose and goals so that they too have the ability to make an impact in their own families, communities, and even the world.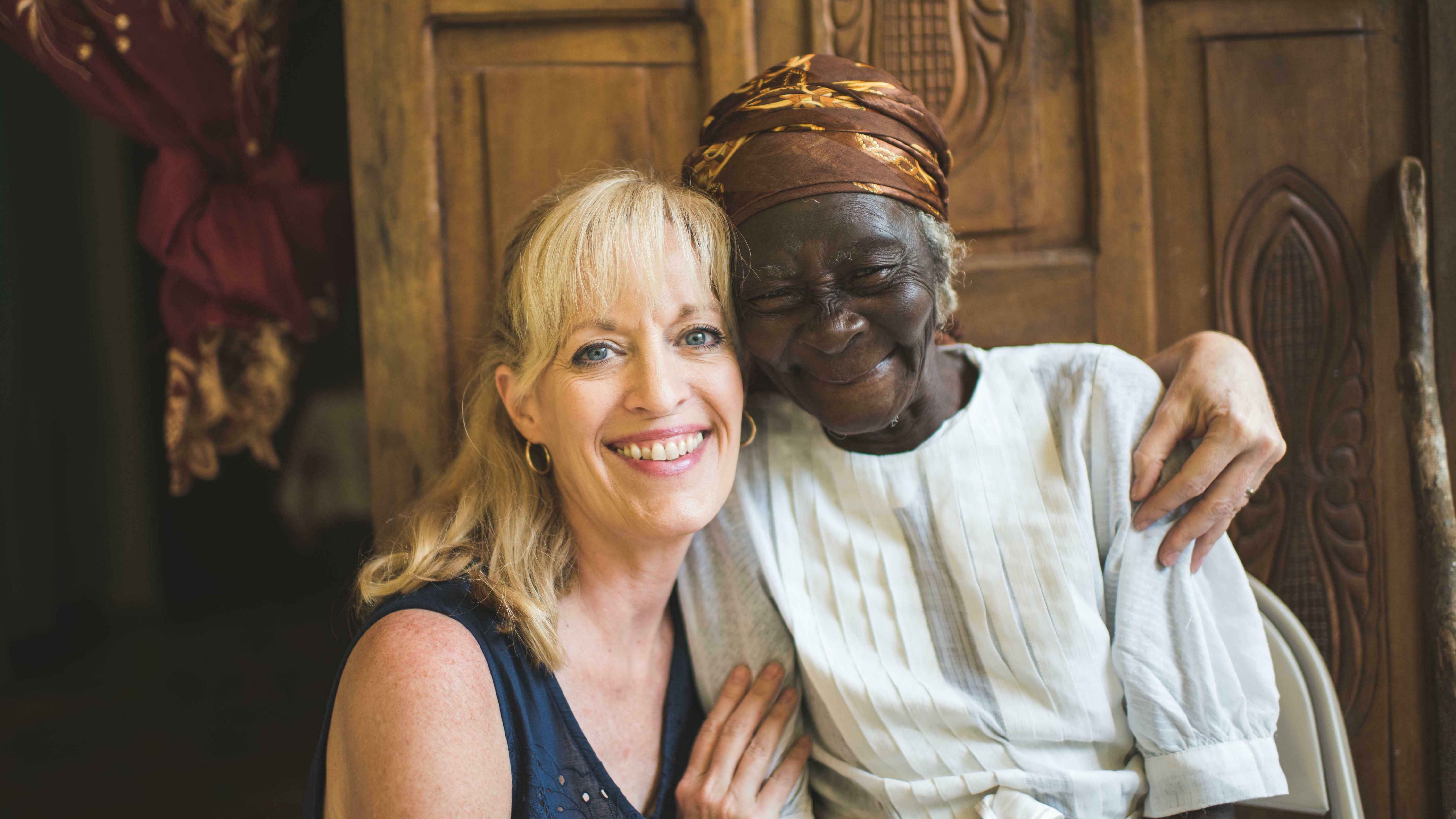 Beverly
Beverly Linkous currently serves the Director of Operations for SEED International, Inc. She is CPA by trade but has had the opportunity to be involved directly and indirectly with many small business startups and small business coaching. Her passion is people. She loves to find ways to encourage people to be the best version of themselves. She loves coaching small business owners on managing their businesses along with a healthy work life balance.
She enjoyed her first foreign mission trip in 2007. Her first trip was to Nicaragua where she served alongside her daughter, Morgan. That was the first of many international adventures. She found through her travels that God gave her a new perspective and insight into the hearts and lives of the underserved and disenfranchised. Through her international travels and the opportunity to experience several different cultures, God showed her how we are all very similar in our hopes and desires for our lives and our families. The distinguishing elements seemed to be the environment we are born into and the availability of resources to pursue our goals. These two elements are both outside our control but can be drastically altered by opportunities for education and training. Through participating in a Participatory Rural Appraisal (PRA) in 2017 in the community of Beloc, Haiti, she recognized how her skills and background, uniquely partnered with the insight she had developed through international travel, could be utilized to develop a small business training program. This insight revealed to her how her passion for people and her business background could be used serve others through SEED International.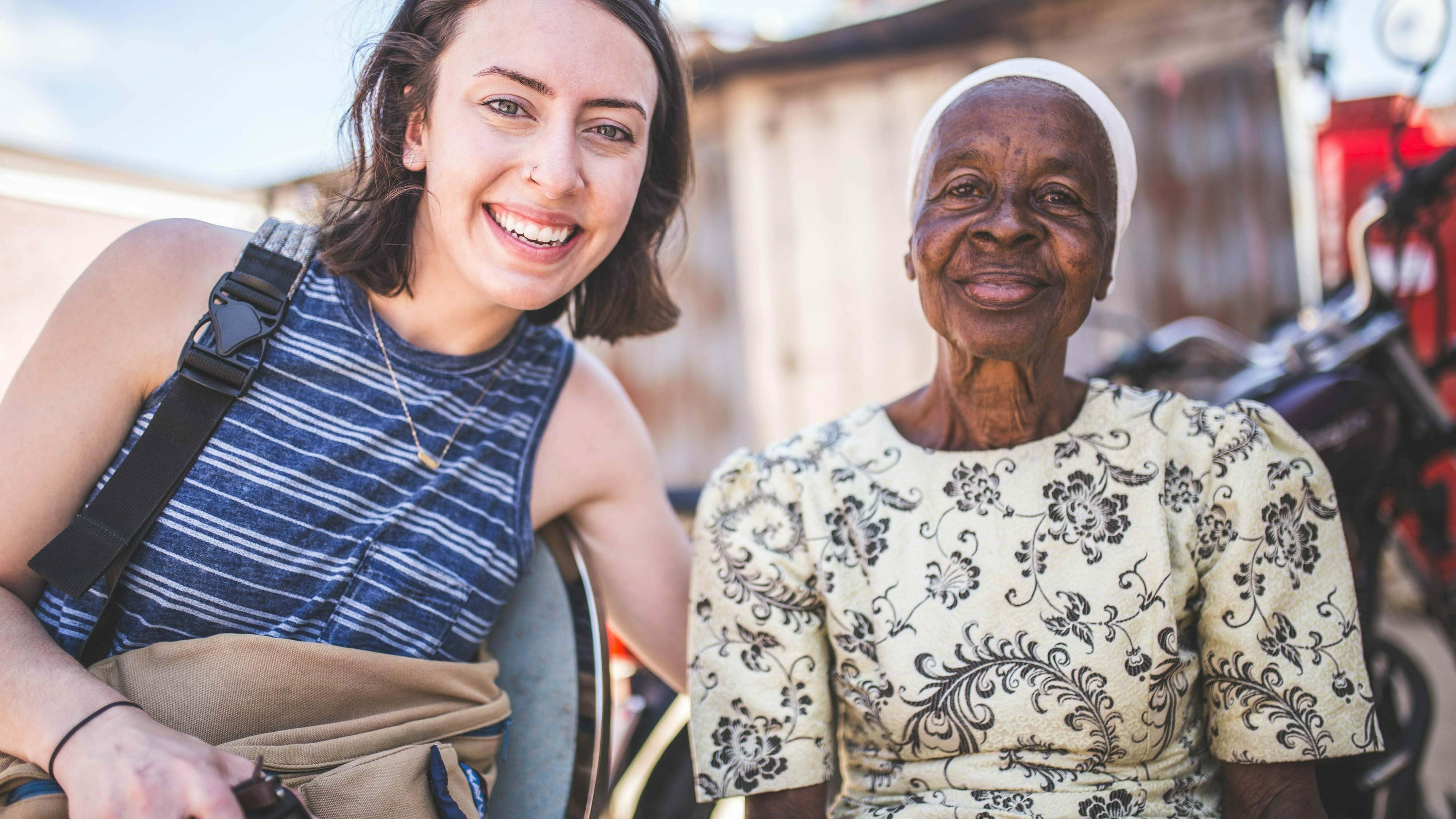 Andrea
Andrea Spidell serves as the Communications Director for SEED International, Inc. and is the girl behind the camera for the photos on SEED's website and social media platforms. Andrea has experience in visual storytelling with nonprofits and businesses locally and globally, it is through these experiences her that passion for photojournalism has grown.
Andrea remembers being impacted at a young age by humanitarian photography. Her heart is to impact others in the same way by accurately, honestly, and respectfully depicting the unique stories of her local and international neighbors. She is a firm believer that pictures are better with people in them, and views her gift of photography as a valuable tool to bring dignity to her subjects. She consistently seeks the heart of people, sees their beauty, and empowers them by capturing their souls in photographs.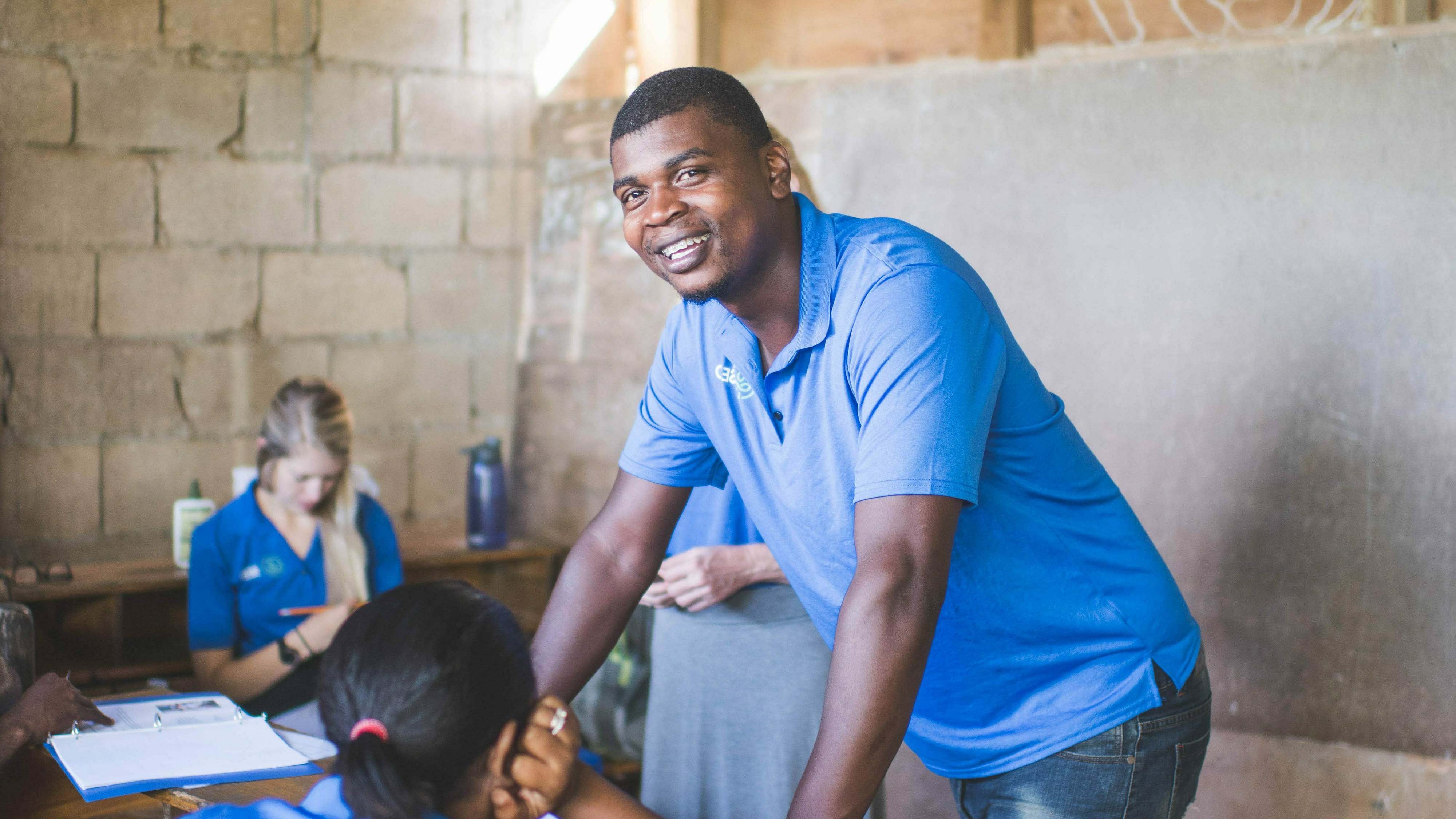 Samuel
Samuel Dumond is our Haitian Director. More about Samuel coming soon!